About Our Center in Scottsdale, AZ
Utilizing safe, effective, physical medicine disciplines that include physical rehabilitation, trigger point therapy, non-steroidal joint injections, and more, the professionals at American Physical Therapy help patients achieve optimal health.
Regardless of the condition, our number one priority is you, the patient and providing you and your family the highest level of healthcare.
In addition to helping patients live their best lives, American Physical Therapy offers corporate wellness programs in order to reach the public with information on living a healthy life through non-surgical interventions. The American Physical Therapy office is located at 8417 East McDowell Road Suite 102/103, Scottsdale, Arizona, 85257. Office hours are Monday, Wednesday, and Friday from 9am-12pm and 2pm-6pm, Tuesday and Thursday from 2pm-6pm. The office is closed on the weekends.
Call American Physical Therapy Today
American Physical Therapy is located in Scottsdale, AZ, 85257. For your FREE consultation, call us today at (480) 946-3399.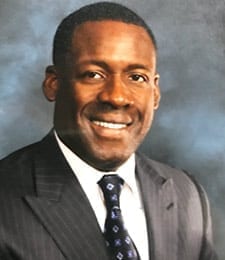 MD
Dr. Reginald Opara, MD is an anesthesiology specialist in Phoenix, Arizona and has been practicing for 21 years. He graduated from Albert Einstein College of Therapy of Yeshiva University in 1997 and specializes in anesthesiology. He has had additional training in Stem Cell and platelet rich plasma from Apex Biologics.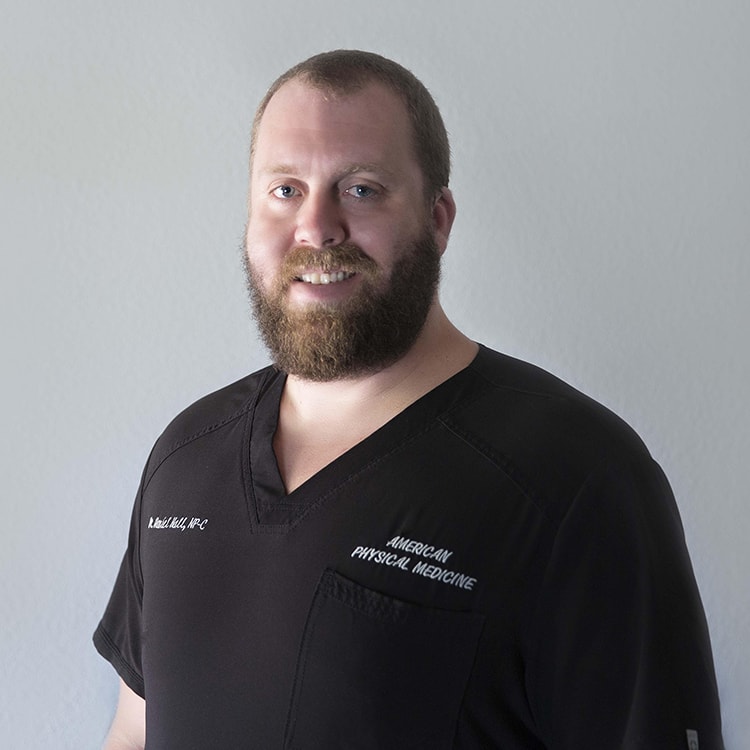 DNP
Daniel J. Hall is a board-certified doctor of nursing practice. He received his Doctor of Nursing from Arizona State University and became board certified through the American Association of Nurse Practitioners. Daniel also received his Bachelor's of Science in nursing degree in 2013 from Arizona State University.
Daniel has earned certificates in both physical medicine and rehabilitation trigger point and joint therapy. He provides a variety of medical services such as management of chronic and acute illnesses, weight loss supervision, management of migraine headaches, treatment of arthritic joints, muscle spasms and pain. He is well known for his attention to detail and for his caring and dedication toward his patients. He heads the regenerative medicine program.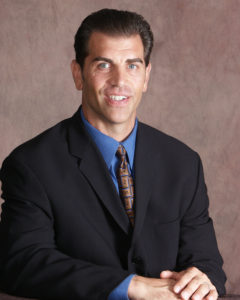 D.C., F.I.A.C.A
EDUCATION
National College of Chiropractic, Lombard, Illinois Doctor of Chiropractic 1996
B.S. Human Biology 1994 Arizona State University, Tempe, Arizona Bachelor of Science 1986
SPECIALTY QUALIFICATIONS
Board Certified – Acupuncture by Board of Chiropractic Examiners Fellow of Acupuncture – International Academy of Clinical Acupuncture
CONTINUING EDUCATION
Boundary Training, University of Bridgeport, College of Chiropractic
GotDocumentation Clinical and Practical Documentation of Chiropractic, Gregg Friedman, D.C.
ASSOCIATION MEMBERSHIPS
Arizona Chiropractic Society
Arizona State University Alumni Association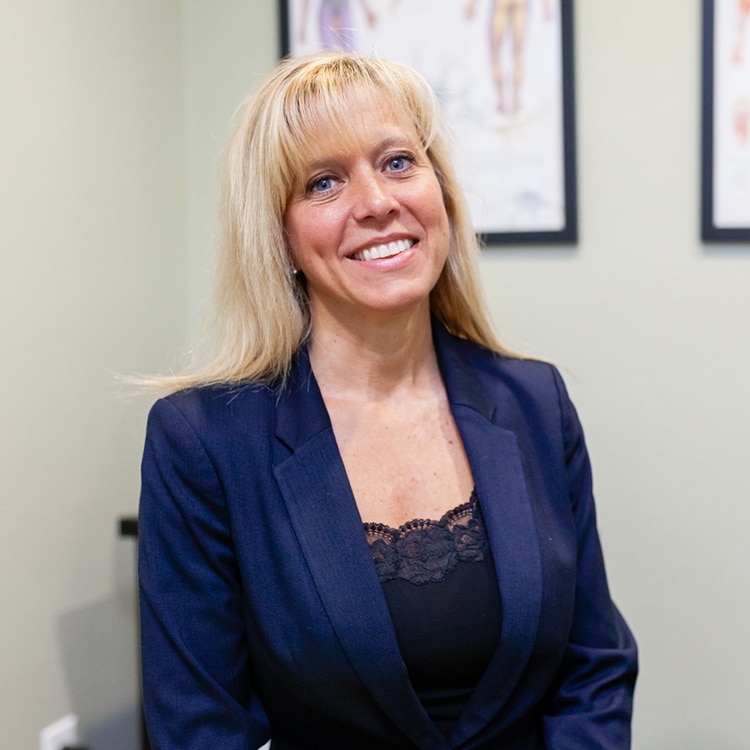 DC
Lynn Genet, D.C. earned her doctorate from the National College of Health Sciences
in Illinois.

She is active in all
aspects of the practice. Dr. Genet manages the 5100sq.ft. facility which houses
multiple physical medicine medical specialists and staff. The facility is a
teaching facility which sponsors several internship programs headed by Dr.
Genet.
She is a highly requested speaker for Arizona State University's Healthy Awareness Program.

She is also a popular seminar speaker in Regenerative
Therapy throughout Arizona.
As part of the Regenerative Therapy program, she is active in the Men's health
program and is a certified Gainswave provider.