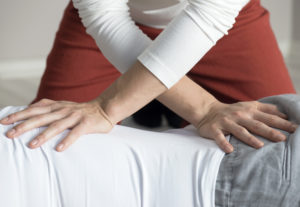 Peer-reviewed medical research has shown that the benefits of massage include pain relief, reduced trait anxiety and depression, and temporarily reduced blood pressure, heart rate, and state anxiety. Theories behind what massage might do include blocking nociception (gait control theory), activating the parasympathetic nervous system which may stimulate the release of endorphins and serotonin, preventing fibrosis or scar tissue, increasing the flow of lymph, and improving sleep. Here at American Physical Therapy we have an entire team of well trained, licensed massage therapists that are proficient in a number of massage techniques ranging from therapeutic deep tissue massage to relaxing Swedish massage. Please feel free to stop buy our office to schedule an appointment, or take a tour of our facility.
The following techniques are just some of the services that we provide here at our facility:
Trigger Point
Swedish
Deep Tissue
Sports
Cranial Sacral
Pregnancy Massage
Auto Injury Rehabilitation
*Many health insurance companies cover therapeutic massage with a doctor's referral. Our in house doctor is licensed to make referrals for massage therapy if deemed necessary after a physical examination.
Want to learn more about how our therapeutic massage service at American Physical Therapy may be able to help you overcome pain and injuries?  Please give us a call today to schedule your free consultation!