Failed Back Surgery Treatment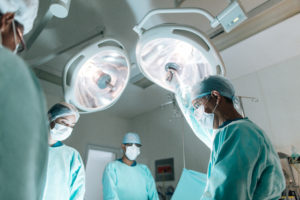 Back pain is a common complaint, but severe back pain can be debilitating.  In the most severe cases, back surgery may be used as a last resort. Because of this, failed back surgery can be devastating not only to a patient's physical well-being, but also to their mental state. Unfortunately, Failed Back Surgery Syndrome, or FBSS, is not uncommon.  It causes symptoms that include chronic leg pain, chronic back pain, joint instability, muscle weakness, numbness and tingling.  In some cases, patients actually experience a worsening of the symptoms for which the surgery was initially performed. A patient with a failed spinal stenosis surgery, for instance, might end up suffering worse spinal stenosis symptoms than before having the surgery.
For patients experiencing pain and other symptoms from a failed surgery, American Physical Therapy in Scottsdale, AZ can offer hope. The medical experts at American Physical Therapy will start by performing a thorough examination to develop a diagnostic assessment of your medical concerns in order to determine a customized treatment plan to meet your needs. This plan will not just manage symptoms, but will address chronic pain management while working to heal the root problem which causes the pain and other symptoms. In order to help patients improve their quality of life and achieve optimum wellness, the team at American Physical Therapy employs physical medicine practices that include physical therapy, massage therapy, acupuncture, and many other safe and effective practices.
Want to learn more about how American Physical Therapy may be able to help you overcome Failed Back Surgery Syndrome (FBSS)?  Please give us a call today to schedule your free consultation!