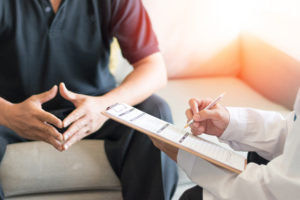 American Physical Therapy located in Scottsdale, AZ uses safe and effective physical medicine practices to assist patients in achieving optimum wellness. To that end, patients can expect a consultation during the first visit, followed by a thorough examination, to determine the best course of treatment. Using advanced diagnostic tools, the medical team at American Physical Therapy will perform a comprehensive physical and neurological examination to determine the root cause of medical concerns. This examination will conclude with a diagnostic assessment and a discussion with you covering the proposed treatment methods.
Establishing an accurate diagnostic assessment is important in identifying the cause of your concerns. Once the cause has been determined, physical medicine practices can be employed, including physical rehabilitation, acupuncture, and massage therapy, to address the core issues, rather than merely treating symptoms.
Want to learn more about how our diagnostic assessment service at American Physical Therapy may be able to help you identify and treat the root cause of your pain?  Please give us a call today to schedule your free consultation!