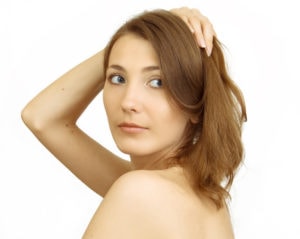 The regenerative properties of platelet-rich plasma (PRP) or blood plasma have been celebrated by patients everywhere looking to boost the healing of joint damage and other orthopedic conditions. Now the healing power of PRP is making headway with PRP facials, a cosmetic procedure to improve the health and appearance of your skin. PRP facial treatments rejuvenate the skin by helping to regenerate collagen and reduce the signs of aging.
The PRP facial treatment begins with a simple blood draw from the patient to collect a minimal amount of blood for the procedure. The blood is placed in a centrifuge to separate the regenerative plasma from the blood to be used for the treatment. A local anesthetic is applied to the skin to reduce any discomfort while your specialist performs a procedure called micro-needling to prepare your skin for the PRP treatment. Micro-needling involves pricking the skin with ultra-thin needles. Micro-needling stimulates collagen and elastin fibers to improve the performance of the platelet-rich plasma. The total procedure usually takes about 30 minutes.
For optimal results, you will need about three sessions of PRP Facial treatments spaced anywhere from 1-2 months apart. The results of the treatment can last from 18 months up to 2 years following the original treatment. Patients enjoy a glowing and more youthful appearance with improved elasticity following the PRP Facial. Many report the reduction of fine lines and wrinkles and the effects of the PRP Facial improve month to month as the growth factors in PRP aides the body in rejuvenating collagen in the skin.
Following your PRP Facial, you may experience temporary bruising and swelling, but this is usually minimal and subsides within 48-72 hours post-treatment. Your specialist may recommend icing the treated area to reduce irritation. PRP Facials are a safe, effective, and FDA cleared treatment. PRP Facials stimulate new cell growth and rejuvenate your complexion without the use of chemicals or foreign fillers. The plasma used for the treatment is from your own body, so there is no risk of allergic reaction or infection.
Call American Physical Therapy Today to Discuss your Interest in PRP Facial Treatments
American Physical Therapy offers non-invasive physical medicine treatments, including MUA in Scottsdale, AZ.
Our PRP Facial treatment has proven effective for:  
Reducing fine lines and wrinkles

Naturally restoring collagen

Improving the appearance of acne scars

Improving skin texture
Want to learn more about how our PRP Facials service at American Physical Therapy may be able to help you improve your skin naturally?  Please give us a call today to schedule your free consultation!